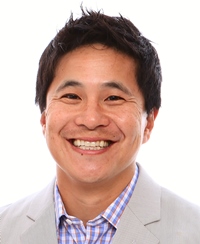 Anthony Shum, M.D.
Associate Professor
Robert L. Kroc Chair in Rheumatic and Connective Tissue Diseases II
Anthony Shum is an Associate Professor of Medicine in the Department of Pulmonary and Critical Care at UCSF. After his clinical fellowship at UCSF, he received research training in immune tolerance as part of the Immunology Program at UCSF. The focus of his lab's research is to understand the pathogenesis of autoimmune lung diseases by intensively studying patients with these disorders and modeling their disease in mice. Through his work he identified a novel lung-specific antigen named BPIFB1 that is targeted in patients with autoimmune lung disease and demonstrated that autoantibodies to BPIFB1 could be used as a biomarker to detect patients with lung autoimmunity. His lab also recently helped discover the genetic basis of a novel Mendelian syndrome of autoimmunity manifested by lung and joint disease that is coined the COPA syndrome, based on the gene that is mutated in this disorder. Through his research Dr. Shum hopes to discover diagnostic and interventional targets that will ultimately lead to biomarkers and therapies that will directly impact patient care.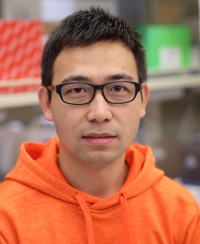 Zhenlu Chong, Ph.D.
Postdoctoral Fellow
Zhenlu is a postdoctoral fellow who joined Dr. Shum's lab after graduating from the Institute of Immunology, School of Medicine, Zhejiang University. He worked on ubiquitination in regulating antiviral innate immune responses and autoimmune diseases during his PhD training. Now he is focusing on the physiological and pathological mechanisms of COPA Syndrome. Zhenlu is a passionate basketball fan and his favorite player is Chris Paul, aka CP3. Sometimes he also likes to play badminton. He loves noodles, dumplings, hot pot and all kinds of Chinese dishes.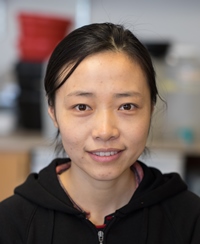 Zimu Deng, Ph.D.
Postdoctoral Fellow
Zimu is a postdoctoral fellow who studies autoimmune disorders such as interstitial lung diseases through translational approaches. After graduating from the Institute of Biochemistry and Cell Biology, Chinese Academy of Sciences with a Ph.D. in cell biology and immunology, she joined the Shum lab with great enthusiasm to solve the COPA Syndrome. Zimu's greatest interest is to understand how immunology shapes human diseases. In her free time she loves to read, sip tea in cat cafes, swim and try exotic foods.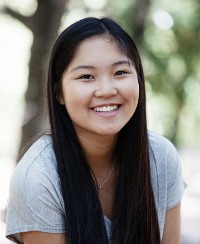 Frances Ho
Lab Assistant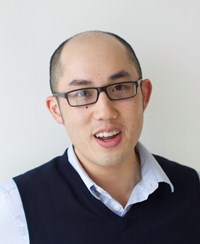 Christopher Law
Lab Manager
Chris is a founding member of the Shum lab who was recruited to help launch the research program. He has since expertly filled many roles: protein purifier, mouse designer, website builder, computer repairman, and many others. He serves as the lab manager and most importantly, fills in as the "hired gun" that is tasked with mastering the most difficult techniques and launching early projects forward. Chris earned his bachelor's degree in Biochemistry and Molecular Biology at UC Davis and previously worked in the UCSF Diabetes Center with Dr. David Gardner on vitamin D dependent mechanisms of cardiovascular health. He is committed to the Shum lab mission of solving autoimmune lung diseases. In his free time, Chris enjoys photography, retro gaming, and spoiling his dog nephew, Teddy.

Carlos Castellanos
Graduate (Rotation) Student
Marissa Cazares
Lab Assistant
Oscar Estrada, M.D.
Clinical Instructor (UCLA)
Birthe Jessen, Ph.D.
Postdoctoral Fellow
Spencer Liu
Intern
Wint Lwin
Staff Research Associate
Shyam Srivats, Ph.D.
Postdoctoral Fellow
Jessica Tsui, M.D.
Clinical Fellow
Kristin Wang
Lab Assistant